Today I woke up to happiness in the form of fallen snow...
SNOW DAY!
Because I have the day to myself, and because I'm all caught up on grading/planning, I started the day with a photo challenge. It's so fun to have time to be creative!
Annie over at
Paint the Moon Photography
posted a challenge yesterday. Her challenge was to photograph the same subject using different angles and perspectives. Personally, I feel like perspective is one the most important components in my photos. I love to look at things from different views because it can evoke different emotions, even if you're photographing the same subject.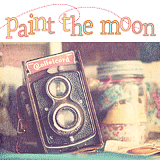 Also, I realized that today was Sweet Shot Tuesday over at
My Three Boybarians
! Normally, I don't get to participate like I do in the summers because I'm all wrapped up in the school week. But today, I'm home thanks to our lovely snow!
For the photos today... I was sitting at my computer sipping my yummy cup of vanilla coffee, and I realized that I spend most of my mornings with my breakfast buddies. So, it only made sense that they would be my subjects and inspiration for today!
For Christmas, my wonderful hubbie got my an authentic "slinky dog" from Toy Story. I seriously have loved this character since I was a little girl, so I was in love with Mr. Slinks the moment I opened him!
I think this is a cool perspective. I'm totally in to out of focus/selective focus shots now-a-days
Another one of my fab Christmas presents was a "Rock, paper, scissors, lizard, Spock" coffee mug. For all of you "Big Bang Theory" tv show lovers, you know exactly how hilarious this mug really is. For those who do not watch the show... trust me, it's HILARIOUS!
Look at that sweet plastic pup face!
And now for the little storyboard for the PTM challenge...
Ok, that was too much fun!